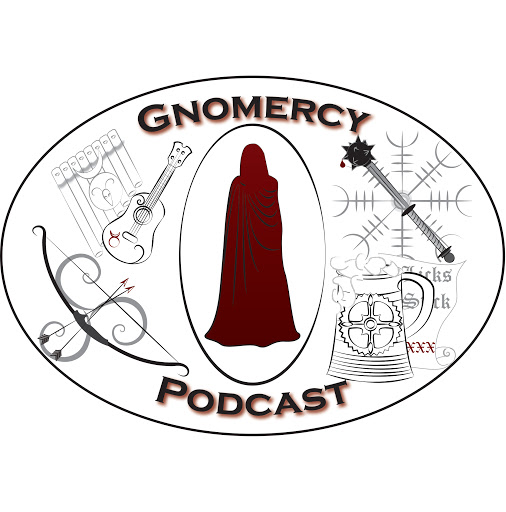 The Very Good Four prepare for the battle ahead, and discuss what they learned in their respective churches. The crew start to become suspicious of Funky's actions. Gnomercy is a Dungeons and Dragons actual play podcast of four players and one Dungeon Master. The players have been lifelong friends. Comedy is mixed with drama as the crew tries to figure out how to work together.
Use this link to follow us on Twitter!
Use this link to join our Discord!
Use this link to check out our Patreon!
Music
"Scramble to Find Your Guide" by Tyler The DM.
"Miami Nights - Extended Theme", "Industrious Ferret", "March of the Spoons", "Leaving Home", "Willow and the Light", "Phantasm", "On My Way", "Magic Forest", "Oppressive", "Vanishing", and "Smoking Gun all provided by:
Kevin MacLeod (incompetech.com)
Licensed under Creative Commons: By Attribution 3.0 License
http://creativecommons.org/licenses/by/3.0/